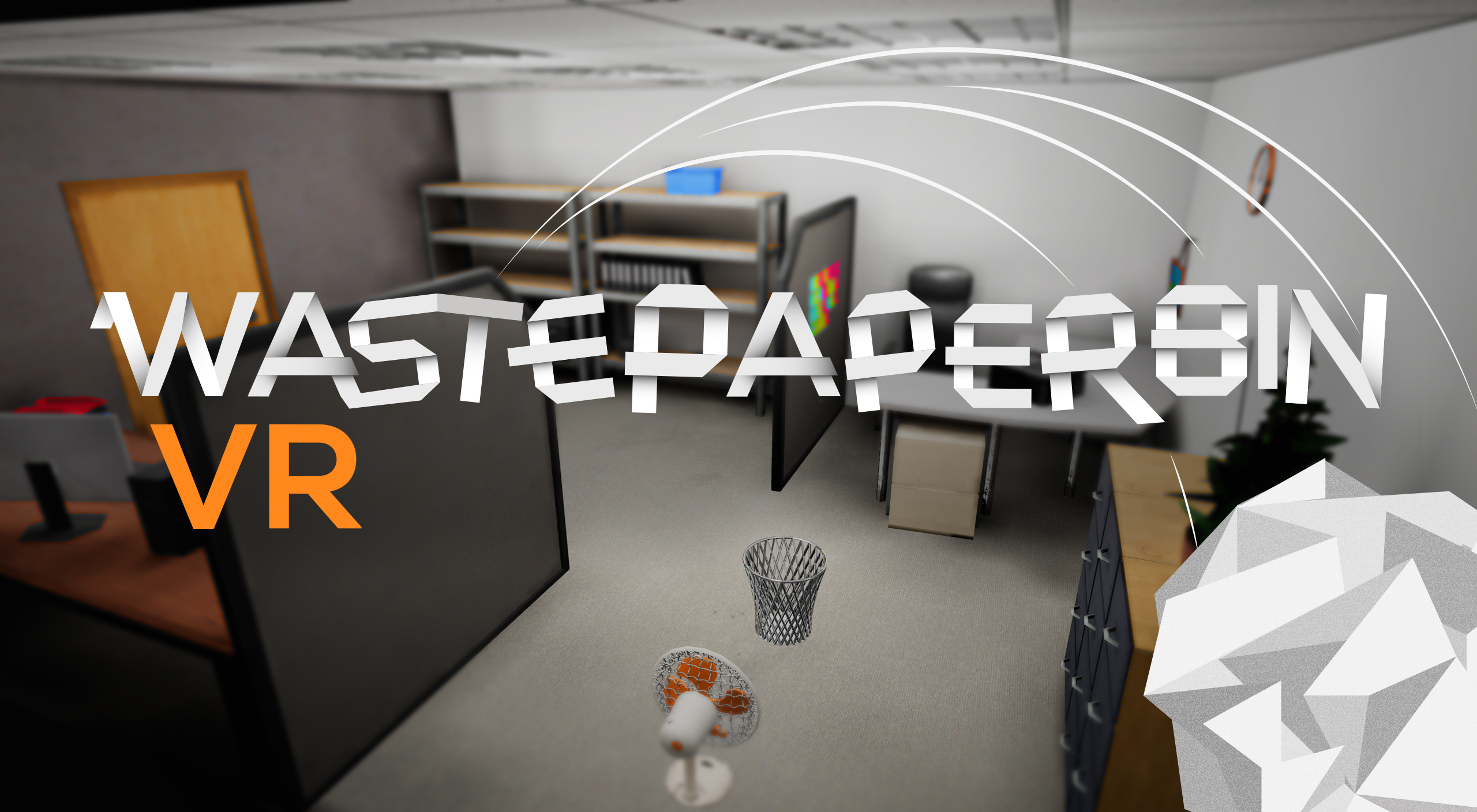 Wastepaperbin VR
New Version /w full HTC Vive Support!
---
Hey there everybody!

Today we release a second early access version of WastepaperBin VR with now full rather than "experimental" support for the HTC Vive and a couple of smaller improvements for your enjoyment.
Be sure to check it out and tell us what you think! :)

Changelog

Full HTC Vive support (with safety blending-in of controllers to avoid collisions)
Basic haptic feedback for both HTC Vive and Oculus Rift
Paper now always crumbles when picked up
Clarified that the sticky notes are for setting your name for the local highscore
Fix score display on paper not always being correct
(The game now runs on Unreal Engine 4.16.1 and Steam Audio)

We are also excited to announce some larger changes lying ahead!

Upcoming features

Challenge Mode
A second game mode, where you don't start from the first level when you miss, and are able to collect stars for each level. This will also be handy for practicing individual levels for the leaderboard mode!
Decorations
Offices are so boring. We will put around some more stuff to make it a little less so! You may also try throwing into them into wastebins, if you so desire.