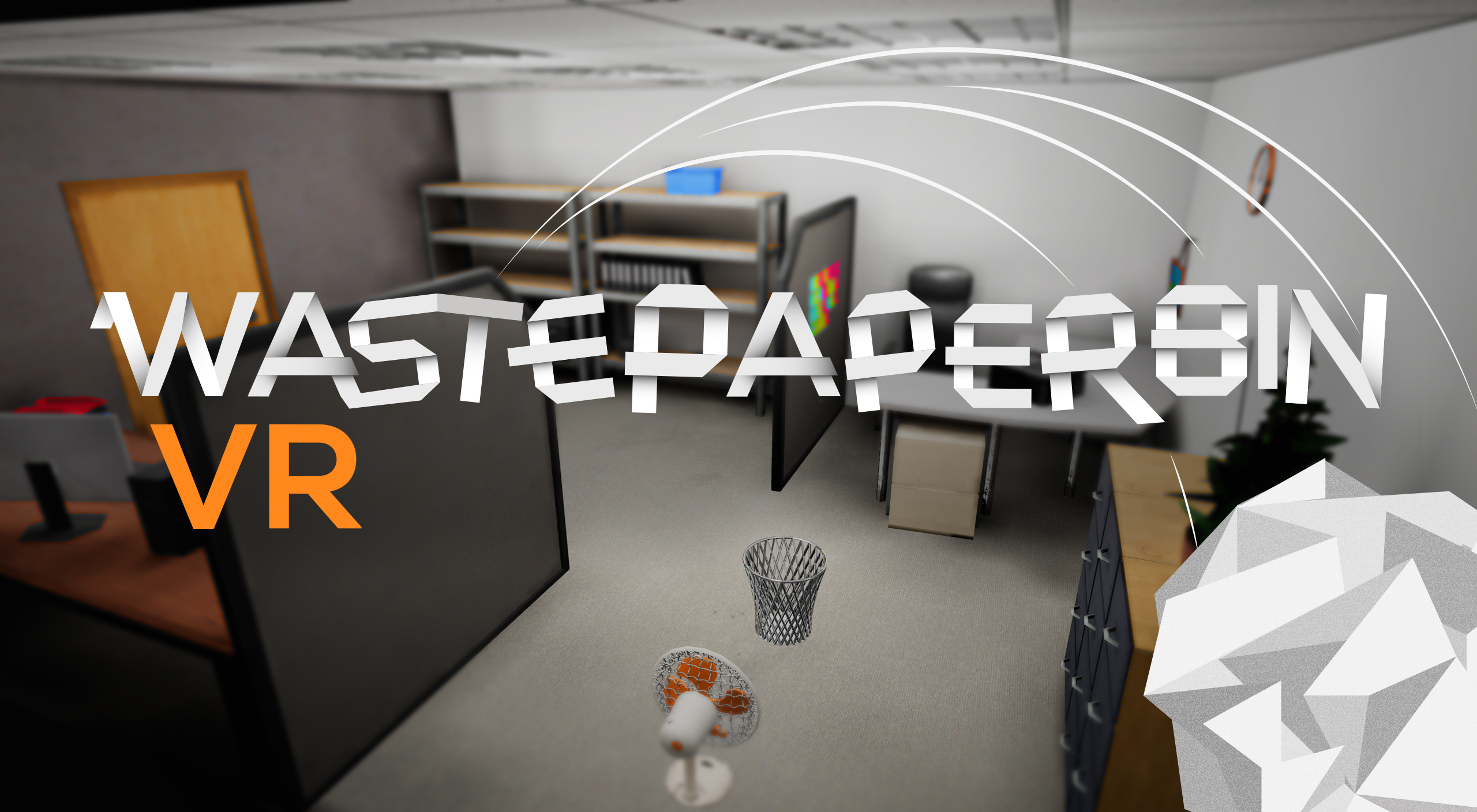 Wastepaperbin VR
We are currently investigating lighting issues with this build. Consider it solved soon.

Hi everybody!

We have been concentrating on "Cook for the Giant (VR)" alot lately, but now, finally, a long-awaited update for Wastepaperbin VR!
WPB being our first Unreal Engine game, we made a couple of mistakes, that we now ironed out in a big overhaul of the code. Boy, that took a while.

I hope it was worth the wait, since here we present to you a whole new game mode — the "Challenge Mode" — which allows you to play a level again and again (without restarts when you fail!). Especially valuable for training the leaderboard mode levels without having to restart every time.
Have fun!
Jonathan of Vhite Rabbit.
Changelog
New Features
Brand new "Challenge Mode" with 30 levels!
Added a couple more decorations
Tutorial for first shot
Local leaderboard name is now saved
Fixes

Online Leaderboards work again
Grabbing the paper is easier
Other
Files
Version 0.9.0-itch
Mar 03, 2018